---
Nexus Automotive International is offering new approaches and new ideas for a connected, global and consolidated world of tomorrow to secure the success of car and heavy duty spare parts distributors and manufacturers by connecting and accelerating growth for both. Africa Automotive conducted an interview with Martin Hendriksen, Vice President Sales & Business Development – Africa, Middle East, India, Australia at Nexus Automotive International and head of the IAMaga regional structure, and here is what DR!VEs their automotive aftermarket progressive approach.
AA: Give us a brief introduction about Nexus Automotive International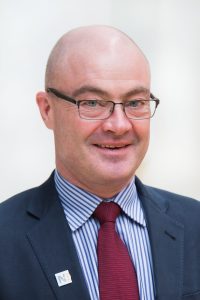 MH: Nexus Automotive International is the largest global automotive aftermarket trade group. We act as an intermediary between the makers and buyers of vehicle parts. Operating in 140 countries around the world, the Nexus community consists of more than 160 member distributors and 90 global suppliers. Our supplier partners include all the major actors in the aftermarket. The consolidated turnover of our members globally is almost €40 billion and we count on more regional leaders to join our community. The intermediation role involves the provision of many supporting services, from training to garage network services and connecting events.
Since its creation, Nexus has a strong presence in Africa and the company's growth across the African continent is largely driven by IAMaga, a dedicated entity inside Nexus. More extra tailor-made services are being developed and deployed in support of the automotive aftermarket business in Africa. This year we aim to bring new opportunities to connect our community in Africa and also continue deploying Nexus initiatives across the region.
Everything we do is focused on driving growth in our community; it is the core of our activity and what we do best!  ~ Martin Hendriksen
Africa Automotive March-April digital issue 2023
AA: What are your main areas of automotive aftermarket expertise, and how long have you been serving Africa?
MH: Nexus is active in the aftermarket business in one way or another, from the factory that makes the aftermarket parts, all the way to the owner/driver/ repairer of a road unworthy vehicle due to damaged or worn out part. Mostly our work is connecting, supporting and developing the business between Nexus members and the manufacturers of automotive replacement parts. Usually the activity of a global manufacturing group is not visible to the end customer – a car driver, but ultimately a credible and well-coordinated supply chain (manufacturer-distributor-garage) ensures providing high quality products at the best available price to the market and undoubtedly keeping the vehicle in good shape, extending its life span and guarantees safe driving.
Another Nexus key role is to anticipate the future trends within the automotive aftermarket industry and promoting innovation in order to help our members to adapt to the new dynamics and diversify their activities accordingly.
Africa has been part of our activity from the start – Nexus will celebrate its 10th anniversary next year!
AA: How is Nexus shaping the future of Africa's automotive aftermarket?
MH: Under the umbrella of IAMaga, a dedicated entity representing African members of Nexus Automotive International. IAMaga deploys the full spectrum of Nexus services in Africa to take our members to the next level. Our vision includes offering tailor-made solutions, blended with a broad range of services that are beneficial to our community, assuring a fast track to the future. We will be an inspiration and industry leader aiming to accelerate business within the IAMaga community. IAMaga is committed to accelerate growth in the African Automotive Aftermarket by promoting, developing, accelerating and adapting central services of Nexus in the African context by:
Expanding the garage network and support services deployment (N! Auto / N! Truck / WOP).
Coordinating training deployment.
Support transactional activities.
Market data support.
Supporting, promoting and developing African innovation and sustainability projects.
Extending communication initiatives.
IAMaga is also responsible in driving local business growth by means of events and networking.
AA: What values do you uphold in your solution and service delivery?
MH: IAMaga is a solution driven entity with a can do attitude and also committed in the spirit of teamwork, working closely with its community members in aligning Africa's automotive aftermarket upholding their core values of consistency, trustworthiness, accountability and transparency throughout their solution and service delivery.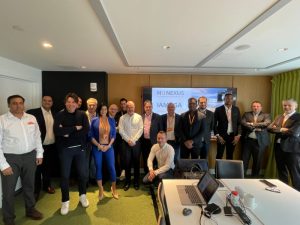 AA: What aftermarket challenges do you encounter and what's Nexus approach?
MH: The automotive aftermarket industry in Africa is currently facing major challenges that are driven by trends in digitization, electrification, consolidation, mobility, sustainability and skill shortage. However, IAMaga envision these aftermarket challenges as future opportunities! The group has strategies in place to take advantage of these opportunities in building the future of African automotive aftermarket. From digital tools to connecting the various communities to assessment services related to sustainability improvement to bringing forth world class services to its community.
AA: How is Nexus contributing in accelerating growth for the aftermarket distributor's progression?
MH: Everything we do is focused on driving growth in our community; it is the core of our activity and what we do best!
AA: How do you work with the automotive aftermarket players in Africa?
MH: We have around 100 contracted member companies who are active in the aftermarket and are also connected to a select group of contracted suppliers. IAMaga deploys the services that builds the business between these two groups.
AA: What training programs does IAMaga offer and do you provide certification for these trainings?
MH: IAMaga has access to a huge amount of training material via the Nexus Academy. This material is deployed online and in person by our global team of "train the trainers". In Africa, IAMaga will adapt the Nexus offer and tailor make packages for the region. In addition, IAMaga will run a "Training Truck" program in Major cities. This will place trainers with demo material, expertise and AV support in front of mechanics in their place of work.
AA: What do you believe to have been Nexus biggest success over the years?
MH: I would say the building of a community representing nearly €40 billion of consolidated aftermarket turnover. Our challenge is to build that success with IAMaga in Africa to expand to the N! leading role on the market.
AA: What direction do you see Nexus taking in the next ten years, if you had to guess?
MH: We will continue to lead the automotive aftermarket by following our tried and tested recipe!