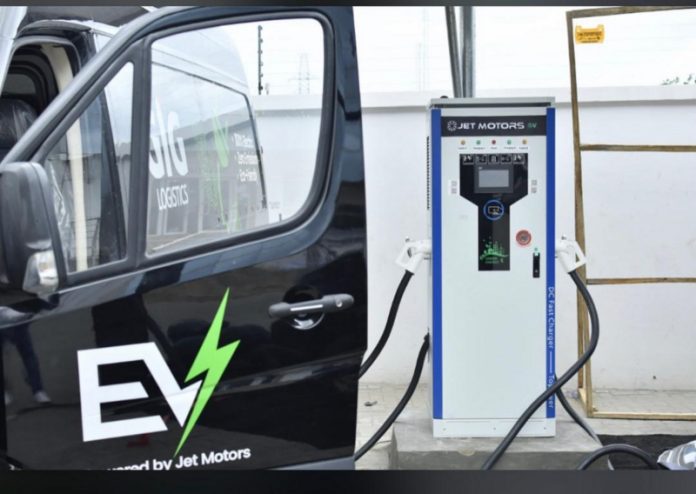 ---
The Nigerian government has announced that, it has established a new 2023–2033 National Automotive Industry Development Plan (NADIP). Otunba Adeniyi Adebayo, the nation's trade minister, made this declaration after the Federal Executive Council meeting on May 10, 2023.
Adebayo claims that the policy is intended to enable an exponential rise in local vehicle production, achieve 40% local content and 30% locally produced electric vehicles, create one million jobs, force the government and businesses with government contracts to buy locally produced vehicles, and advance research, development, and technology transfer.
The implementation of the National Automotive Industry Development Plan, which will support local production, infrastructure development, standardization, and market development, was approved by the federal executive council (FEC), according to Jelani Aliyu, the director general of the National Automotive Design and Development Council (NADDC), in December 2021.
To ensure that by 2031, 50% of the automobiles on Nigerian roads would be locally built or assembled electric vehicles. Meanwhile, Nairametrics reported in August 2022 that the National Agency for Science and Engineering Infrastructure (NASENI) has inked contracts for the production and assembly of electric cars in Nigeria with the Israeli business Peramare Enterprise and the Japanese company SIXAI.
The market for electric vehicles in Nigeria is expanding, but not adequately and rapidly. The Nigerian government needs to collaborate with stakeholders in the industry to finance infrastructure projects including charging stations, reliable power supply at charging stations, and maintenance facilities if Nigeria is to participate actively in the global electric car market.
Whatever the case, corporate operations have been impeded by a lack of electrical availability, and this situation is unlikely to improve. Due to their reliance on diesel and gasoline generators, businesses, especially manufacturers, are decreasing operating expenses and product quality in an effort to keep up with growing electricity rates.
Additionally, a lack of adequate electricity also denotes that fully utilizing electric vehicles in Nigeria may pose a significant challenge. Without reliable charging stations, EVs in Nigeria remain somewhat of a pipe dream.
According to statistics from Mordor Intelligence, the market for electric vehicles in Africa was estimated to be worth $11.94 billion in 2021 and is expected to grow to $21.39 billion by 2027. However, the industry is limited by things like a lack of infrastructure for charging, which might prevent the market from expanding.