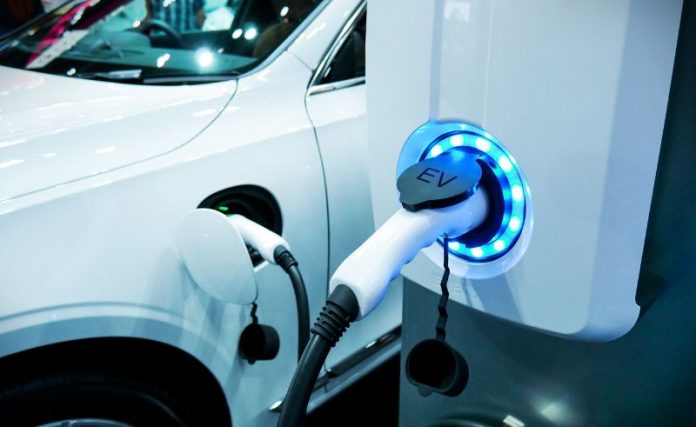 In statements to the state news agency MENA on the sidelines of the seventh Cairo International Exhibition for Innovation, the Dean of the Applied Research Department at AASTMT Mohamed El-Ghamry said that the EV will be available at the affordable price of EGP 95,000. Prime Minister Mostafa Madbouly is paying big attention to the Egyptian EV project, which is being financed by the AASTMT, El-Ghamry added. The project includes two EVs that are being designed in cooperation with the private sector, he said.
The first EV had already been used during the 27th UN Climate Change Conference (COP27), which was held in the Egyptian Red Sea resort city of Sharm El-Sheikh in November, El-Ghamry added. Work is underway to launch the second EV, which is designed to accommodate a family of five, he said. Local components make up more than 60 percent of the EV and its speed is 60 km/hr, Ghamry explained.
The first EV will operate on a Li-ion battery, whose estimated life is 12 years and comes with a 10-year warranty, the AASTMT official said. It is an economy vehicle, said El-Ghamry, adding that its operation cost does not exceed 30 percent of a diesel vehicle.
The body of the EV will be fully manufactured in Egypt and only some electronic parts will be imported at least for the time being, Ghamry said. Local components are expected to make up 100 percent of the EV within two years, he noted.
The AASTMT announcement comes less than a week after the announcement by Chinese automotive maker Geely and its agent in Egypt Abu Ghaly motors that it would launch two models of its first electronic EV in Egypt, the Geometry C. The first model, the GF 400 km, will be sold for $37,000 while the second model, the GF 550 km, will be sold for $39,000.
During the fourth edition of the World Youth Forum in 2022, Egypt's President Abdel-Fattah El-Sisi announced that the country would produce its first EV in 2023 as part of the government strategy to adopt a green economy.
The Egyptian government has also expressed its openness to localising other aspects of the EV industry. Last April, the Ministry of the Public Business Sector announced that 10 companies and consortia had qualified to tender for the management and operation of electric car charging stations in Egypt.
In June 2022, the Egyptian government launched the national strategy for developing the automatic industry in the country including the EV manufacturing industry. In October, Egypt's Senate approved a new government-drafted bill aimed to both establish a supreme council for vehicle manufacturing and set up a fund to provide financing for an environment-friendly EV industry in Egypt.