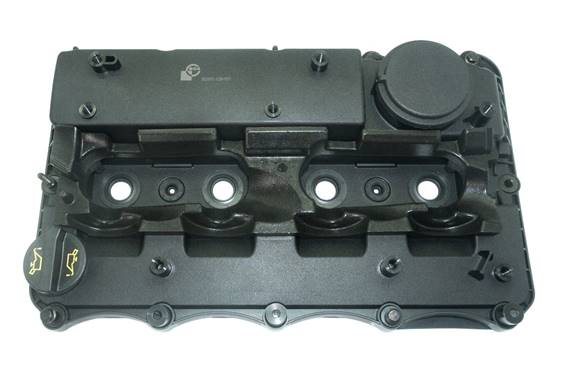 ---
Automotive Aftermarket supplier BG Automotive has introduced new development through their Product Development Team & Technical Team ensure that the most relevant references as being released monthly to ensure that your business remains competitive covering the latest applications.
BGA product references use OE parameters and tolerances as the mandatory MINIMUM requirements to pass our accredited quality controls in our UK Head Quarters and are now available at your disposal to be stocked.
8 new references have been added in January alone to our Steering & Suspension range covering popular models such as BMW, Hyundai, Opel/Vauxhall, Audi, VW, Honda & Kia.
Our market-leading technologies such as induction hardening, CNC machining, cataphoresis and our high-capacity forging facility ensures that our Steering & Suspension references have the highest standard of rust resistance in comparison to our competitors.
'TRC01056' covers models such as Audi Q7 2018 onwards and VW Touareg 2017 onwards. 'TRC01037' covers applications for Audi A4 2016 onwards and Audi A5 2016 onwards. All of our components are tested electronically and undertake a 3-axis test for durability to ensure maximum performance & resistance.
One timing chain reference has been added with 'TC2312K' covering models such as Citroen Berlingo 2018 onwards, Ford Focus, Transit Connect 2018 onwards and Peugeot Partner 2019 onwards.
Cylinder Head Cover product group has also been expanded this month with 'RC23003' covering models such as Citroen Relay 2011 onwards, Ford Transit 2011 – 2014 and Land Rover Range Rover Evoque 2015 – 2019.
We look forward to kick-starting 2023 with a strong target of releasing new competitive product references and strengthening our business relations with our current customers.
About BGA (BG Automotive)
BGA (BG Automotive) is an Automotive Aftermarket parts supplier, celebrating over 90 years of OE manufacturing heritage as the aftermarket division of the largest privately owned OE supplier, 4BG Group, established in 1929.
BGA (BG Automotive) focuses on providing one of the largest ranges of high quality, competitively priced parts in the aftermarket containing Auxiliary Drive, Camtrain, Cooling, Gaskets, Lubrication, Power Steering, Steering & Suspension, Timing Belt Kits, Timing Chain Kits and Transmission.