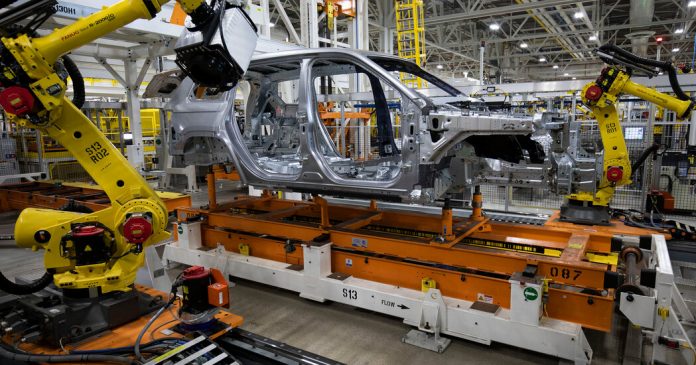 ---
The multinational automotive group Stellantis will build a plant for the local manufacture and export of electric vehicles. The project, which will be implemented by 2025, will develop the green mobility sector in the country of the pharaohs.
After testing an electric car model produced by the American manufacturer General Motors in December 2021, the Egyptian Prime Minister Moustafa Madbouli has just approved the project to build an electric car factory led by Stellantis, a multinational automotive group founded in January 2021, resulting from the merger of the PSA Peugeot-Citroën group and Fiat Chrysler Automobiles.
The $35 million (approximately 651 million Egyptian pounds) facility will be built by 2025 and will be used for local manufacturing of electric vehicles. Stellantis is represented on Egyptian soil by its agent Mansour Group, which will ensure the promotion of the new ranges of vehicles that the future factory will develop as well as their export to several African countries in addition to Morocco, Algeria and South Africa where the group's subsidiaries are already present.
In Egypt, the government no longer hides its determination to support the green mobility sector and this is reflected in the incentives, notably the exemptions granted to electric vehicle drivers. In this context, the Egyptian Ministry of Electricity has also announced that it will build 1,000 fast-charging stations per year over three years, with a unit capacity of 50 kW.
While the global green mobility market recorded a fleet of 2.65 million electric vehicles on offer in 2021, supply is expected to reach 145 million units by 2030 according to the International Energy Agency (IEA). This is why the multinational group Stellantis has also signed a partnership with the Moroccan authorities in 2021 for the production of the new Opel Rocks-e (of the German brand Opel, editor's note) in its factory based in Kenitra, north of Rabat. The electric car, which has a range of 75 kilometres and a top speed of up to 45 km/h, will be marketed internationally