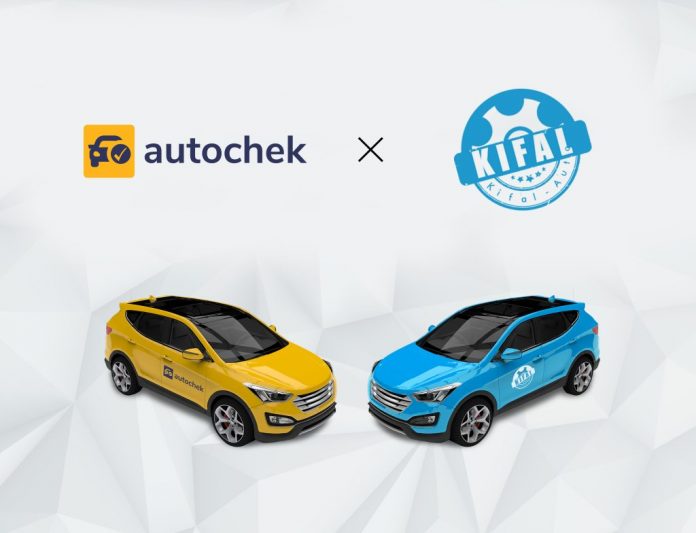 ---
Nigeria-based auto loan services platform Autochek Africa acquired Moroccan automotive technology startup KIFAL Auto as part of a plan to expand into North Africa.
KIFAL Auto offers what it calls a seamless process for buying and selling used cars and improves access to financing, warranties, insurance and other services, the report said. Morocco is home to more than 180,000 new cars and about 560,000 used cars sold annually and the sector is poised to grow another $14 billion in the next five years.
Autochek uses data analytics to help financial institutions offer credit to consumers, the report said. The KIFAL Auto team will join Autochek as part of the acquisition.
"I have long been an admirer of the work Autochek has done to enable improved experiences across Africa's automotive value chain," said Nizar Abdallaoui Maane, CEO and founder of KIFAL Auto, in the report.
"In our industry and especially in an African context, it makes a lot of sense to continue growing with a large player. Morocco is a gateway into North Africa and I am confident that we can unlock new value and drive further transformation across the board," he said.
"From my first interaction with Nizar and his team at KIFAL Auto, I was so impressed by their passion for delivering effective solutions and their commitment to innovation," said Etop Ikpe, CEO and co-founder of Autochek, in the report.
In December, Autochek Africa announced the launch of a new cars section on its website and mobile app, allowing customers in East and West Africa to access digital financing options to buy new cars and trucks from reputable manufacturers.
The offering offers repayment terms of up to 60 months and attractive interest rates from regional players including Ecobank and Kenya's NCBA Bank, with up to 90% financing.