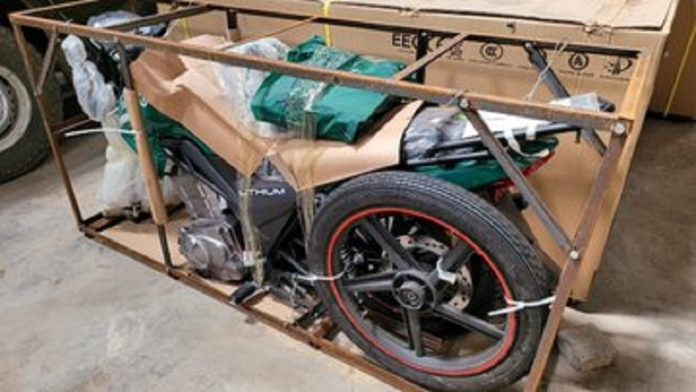 ---
A public-private sector electric mobility pilot project is set to start in the country following the shipping of 99 motorbikes. United Nations Environment Programme head of sustainable mobility Rob de Jong has confirmed that the motorbikes are already in Kenya.
"Excited to announce that 99 electric motorbikes have arrived in Kenya and are soon to be distributed across the region to start the first-ever public-private sector electric mobility pilot projects in the region, ushering in East Africa's EV revolution," he said.
Unep's Sustainable Mobility Unit management officer David Rubia said they are partnering with several entities to pilot the electric motorbikes. These are the Kisumu county government, Kenya Power, Karura Forest Association, Powerhive, and Sustainable Transport Africa.
"The purpose of the pilot is to evaluate various aspects of electric motorbike operation so as to help policymakers develop the right policy framework to see to a sustainable shift to low emissions electric mobility in Kenya, starting with two and three-wheelers," he said.
Kenya in her updated Nationally Determined Contribution has committed to reducing greenhouse gas emissions by 32% by 2030. Rubia said Unep has several initiatives for the uptake of sustainable mobility in Nairobi in general, some ongoing, some concluded.
He said Unep supported the development of a Non-Motorised Transport policy for Nairobi. He added that, the policy requires 20% of investment in transport to be targeted towards NMT infrastructure to increase safety and access.
"UNEP supported the elimination of lead from petrol in Kenya which has reduced blood lead poisoning in children which affects brain development. We are working on doing the same for paints and solvents," he stated
According to Rubia Unep has supported the reduction of sulphur content in diesel in all of East Africa. This transition resulted in the implementation of standards allowing a maximum sulphur content of 50 ppm in diesel and 150 ppm in gasoline.
Rubia said Unep supported the adoption of Euro 4 emission standards for new and second-hand imports into Kenya from 2022.
"UNEP has supported Kenya to develop fiscal incentives to incentivise the increase in efficiency of the country's light-duty vehicle fleet," said Rubia.
He said UNEP has engaged the private sector to have them increase their level of ambition when it comes to sustainable mobility.
"Case in point we have worked with TNT for them to improve the efficiency of their vehicle fleet and have worked with Scania East Africa to support them in launching the first-ever Euro V truck in East Africa which is also the most fuel-efficient on the market," he said.
Rubia said Unep is working with several development partners to adopt soot-free (ultra-low to no emission) bus technologies for the ongoing implementation of Bus Rapid Transit in Nairobi.
In October last year, a Unep report showed that used vehicles being shipped from overseas were of poor quality, contribute significantly to air pollution and hinder efforts to mitigate the effects of climate change.
The report 'Used Vehicles and the Environment – A Global Overview of Used Light-Duty Vehicles: Flow, Scale, and Regulation' warned that the fast-growing global vehicle fleet is a major contributor to air pollution and climate change.
Specifically, vehicle emission is a significant source of fine particulate matter (PM2.5) and nitrogen oxides that are major causes of urban air pollution. The report shows that between 2015 and 2018, 14 million used light-duty vehicles were exported worldwide.
Some 80% went to low- and middle-income countries, with more than half going to Africa. Since the liberalisation of the automotive industry in Kenya in the 1990s, Kenya largely relies on used vehicles to meet vehicle demand.