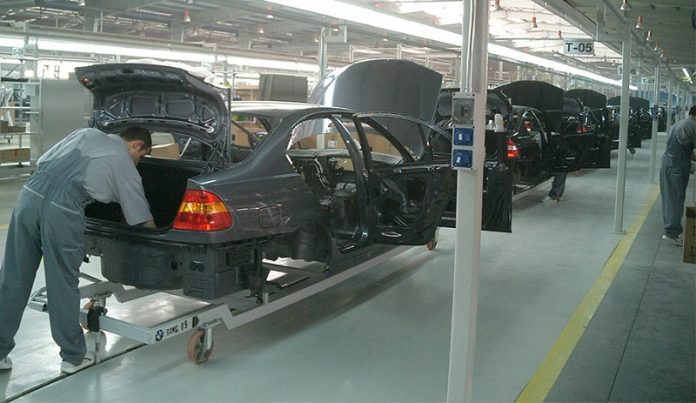 ---
Egypt's automotive sector is revving up for an anticipated comeback in the near future as car licensing services and notary offices resume following coronavirus (COVID-19) closures. But the windshield remains blurry as the crisis potentially continues.
Despite the arrival of automotive parts for local assembly and issues with lack of production, the local industry is still searching for a strategy that will provide the ideal solution to supply chain hiccups.
Amr Soliman, Chairperson of Al Amal Group, local market agents for Lada and BYD and producers of the King Long microbus, praised the decision to resume work at traffic units. He noted that this could get the market sales moving and reduce vehicle stocks as clients finally get to pick up cars already purchased which could not be picked up due to the health crisis.
He said that automotive components imports for local assembly are going well, as local assembly plants are operating at 70% production capacity amid precautionary measures against the ongoing pandemic.
Soliman also said that the Chinese market has resumed production and export of vehicles, but other markets still face obstacles.
He added that many importers, because of their fear of lower consumer demand and many vehicles left in stock, have been cutting their import quotas. Those vehicles left in stock would need to be sold off to secure the needed liquidity for further imports to happen.
Soliman also pointed out that imported car sales are higher than those of locally assembled vehicles, as the former attract more consumers due to the small price difference against the latter. This is especially given the customs cuts and exemptions on European, Turkish, and Moroccan cars, compared to locally assembled cars that still pay customs on imported parts. This lack of competitiveness encourages the need to pass a strategy that attracts foreign investments in the local market.
Soliman said that locally assembled cars would be unable to benefit from low import volumes through higher sales, as the entire market has stagnated. Consumers also prefer to keep a hold on liquidity as much uncertainty about the future remains.
Ramy Mohareb, Spokesperson for Nissan Egypt, said that there are no problems in importing car parts for local assembly, despite some shipments facing delays.
The only obstacle hindering of the car sales recovery was the suspension of licence issuing at traffic departments for over a month, he added. Mohareb anticipates sales will increase in the coming period, with a breakthrough happening by Eid al-Fitr as automotive sales are always slow during Ramadan.
He also shrugged off the possibility of local cars taking a higher market share as car imports slow down. Like Soliman, Mohareb sees the main incentive for local assembly being the launch of an automotive strategy that would encourage investors and produce cars at a lower price.
Automotive industry expert, Hussein Mostafa, sees the obstacles facing car imports are the same problems facing importing parts for local assembly.
Mostafa notes that the factor affecting locally assembled and imported car sales is stock available to consumers, with prices going up subject to increased demand for low stocks.
He added that this would only happen subject to international trade being affected, which could hike the prices of imported and locally assembled cars.
Mostafa emphasised that the decision to open traffic departments for licensing new and used cars will contribute to stimulating sales by up to 10% against April and March.
He also emphasised Egypt's inability to achieve self-sufficiency in feeding industries and manufacturing many parts that are either in part or fully imported.
Mostafa noted that China remains the main market for global feeding industries, accounting for a third of world exports of manufacturing components.