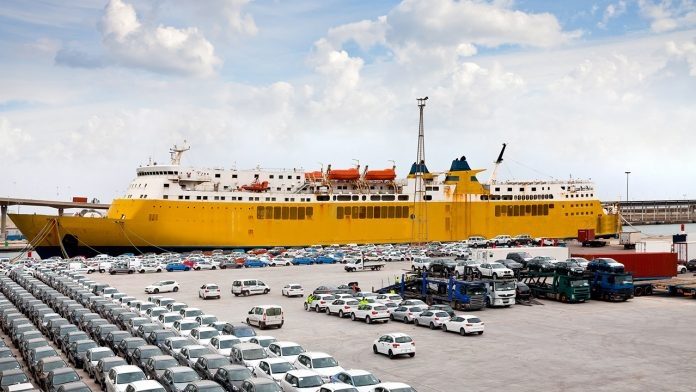 ---
Local dealers in used cars have beaten the eight year age limit deadline for the sixth straight year. The Car Importers Association of Kenya (CIAK) has confirmed that more than 15,000 units ordered between October and early December made it into the country before December 31. This was the last day for bringing in vehicles manufactured in 2012 into the Kenyan market.
"No one was locked out. There were no issues with the deadline because people are aware and they respect the deadline," CIAK national vice-chairman Mohammad Farooq told the Star on telephone.
The last vessel carrying unit–Grand Diamond docked at the Port of Mombasa on December 28. At least 15 car carrying vessels called at the port in the last two weeks of the month as importers rushed to beat the deadline.
"Ships rushed to offload units. People are aware that vehicles must land at Mombasa by December 31," Kenya Auto Bazaar Association (KABA) chairman John Kipchumba said yesterday, "So far, we have not had any cases of people being locked out.|
Only motor vehicles whose year of first registration is from January 1, 2013 upwards are now allowed into the country, according to Kenya Bureau of Standards(Kebs).
The first batch of motor vehicle imports this year is expected in Mombasa on Friday, December 10, on-board conventional vessels RCC Asia and Marvelous Ace, with units mainly from Japan.
Five other vessels are expected between January 11 and 17, Kenya Ports Authority vessels data shows. They are Turandot, Grand Orion , Victorious Ace, Sunshine Ace and Adria Ace.
Kenya imports an average 12,000 units per months mainly from Japan, United Arab Emirates, United Kingdom, Singapore and South Africa. Japan dominates the Kenyan second hand car market with more than 80% share.
In December 2013- January 2014, more than 2,000 units manufactured in 2006 were held by Kebs on age limit after they arrived in late December and early January 2014.
Others were said to have had expired certificates of inspections which were issued during the time of inspection in the country of origin.
Kebs is expected to closely scrutinise units that arrived in late December and early this month to ensure they meet the required standards, KABA confirmed yesterday.
"Vehicles which arrived in December will under go extra clearance procedures but it is nothing to worry about. Everyone understands. Kebs has to ensure they have proper inspection certificates and that they landed before December 31," Kipchumba said.
The government has been pushing to reduce the used car age limit to five years as it pushes for local assembling, a move that is feared could make cars unaffordable for majority of Kenyans.