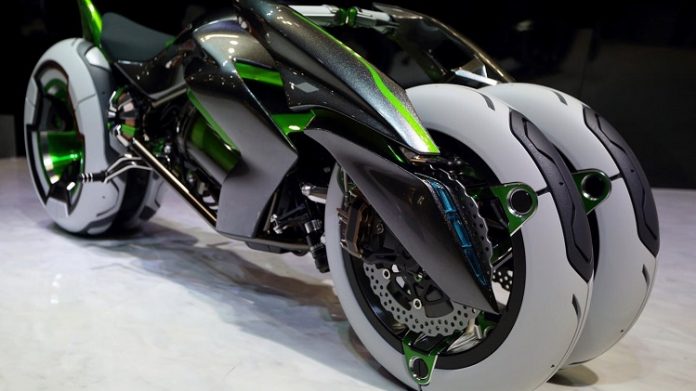 ---
The Kawasaki J Concept will come true, this time as a four-wheeled motorcycle model, after confirmed by the brand's responsibles in Italy. Rarely do the leaders of the brands make statements as juicy as those made by Sergio Vicarelli and Giovanni Poli, Director of Sales and Marketing and Technical Director of Kawasaki Italia, respectively.
The interview granted to fellow Italian Motorcyclists , runs through certain paths around the Kawasaki Z400, differences with previous models and other commercial matters. However, the most interesting comes in the last two questions. First, there is talk of Kawasaki's advances in the electric mobility segment , in which the brand does not deny certain investigations, although especially with a view to the year 2030 or the introduction of graphene in electric motorcycle batteries, which will allow greater autonomy and also offer a remarkable quality standard.
Finally, comes the pump as Vicarelli announced that "we have a project … four wheels" also "hit the market in the future relatively near " . This leads us to recover the Kawasaki J Concept , a prototype that the brand already showed in 2013 and that last year showed us again in a video. As if that were not enough, we discovered that Akashi's firm had registered a patent with a tiltable front axle that could be used for a three-wheeled motorcycle … or four-wheeler.
So, we look forward to more information about the Kawasaki J Concept street successor . Will it be a future rival of the Yamaha Niken or rather a more urban GT vehicle like the Qooder?