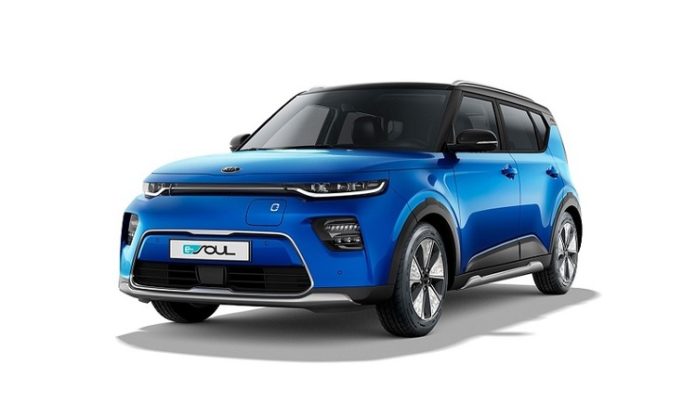 ---
Among the contingency plans that Herrera revealed:
Kia could make its car-sharing business in Spain all-electric
It could introduce low-emissions tires on every vehicle
Company cars for staff would be EVs
All the dealers' demo cars would be EVs
All the company's service cars would be EVs.
Kia is likely to miss its European Union-mandated target to cut new-car fleet emissions to 91.7 grams per kilometer by 3.2 grams, according to a study by PA Consulting. This means the automaker would face fines from the EU.
Kia needs to sell 40,000 full-electric cars in Europe in 2020 to reach the CO2 target, Herrera said. EVs are expected to account for 15 percent of Kia's total sales in 2019 — about 75,000 vehicles out of 500,000 total.
Under the European CO2 emission rules, manufacturers are given additional incentives to offer cars that emit less than 50g/km through a supercredits system. For purposes of calculating a manufacturer's average specific emissions, such cars will be counted as two vehicles in 2020, 1.67 in 2021 and 1.33 in 2022. Herrera estimated that Kia this year will sell 16,000 full-electric cars, of which 12,000 will be the eNiro and 4,000 units of the eSoul. Both are small crossovers.
Both "are going so well that we don't have enough supply," Herrera said. "In most of the countries, we have already sold the quantities allocated for the whole of 2019, so these countries are already selling the 2020 production."
Luckily, Herrera said, battery production will rise in the second half of this year and will help Kia sell the cars in 2020.
An accelerated electrification of the model range should help sales. In November, Kia's plant in Zilina, Slovakia, will start producing plug-in hybrid versions of the Ceed station wagon and recently launched XCeed. Both models will reach the market in January 2020.
Next year the new Sorento midsize SUV will add hybrid and plug-in hybrid versions to the current powertrain portfolio, which already inlcudes a diesel. The Imagine by Kia concept unveiled at this year's Geneva auto show will be the base of a battery-electric car that Herrera said will launch in 2021. All together, Kia plans to offer 19 electrified vehicles by 2022.
Mild hybrids will also help, although they are not entitled to supercredits. In November, a mild hybrid version of the Ceed hatchback will launch. Mild hybridization will probably be extended to the full range later, Herrera said, adding that the mild hybridization could be quicker if Kia realizes it needs lower-CO2 vehicles.