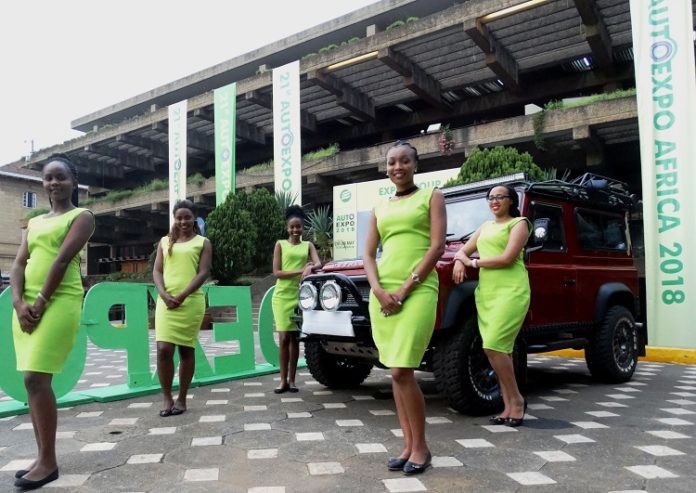 ---
The 22nd Autoexpo Africa is being held in Kenya at the KICC Nairobi, from the 18th to the 20th of July 2019. East Africa's premier Automotive Spareparts Accessories and Equipment fair features exhibitors from over 30 countries who are the leaders in the automotive industry will be showcasing their products, services and equipment. Celebrating its 22nd anniversary, the leading trade exhibition for automobile, truck and bus parts, equipments, components, accessories, tools, and services continues to bring world leading manufacturers, suppliers, and service providers in touch with one of the most important markets in the world.
The event is expected to host various dignitaries including ambassadors, high commissioners and trade representatives who have confirmed their attendance. Among them would be, Mr. Thanit Ngansampantrit (Embassy of Thailand), Mr. Syed Ahmed Maroof (The High Commission Of Pakistan), Mr. Meles Alem Tikea and Mr. Siraj Jundi (Embassy of Ethiopia), Ms. Marta Eugenia Juarez Ruiz (Embassy of Costa Rica), Mr. Andrii Pravednyk (Embassy of Ukraine), Mr. Dmitry Maksimychev and Mr. Dmitrii Charnetskii (Embassy of Russia),  Mr. Sayem Ahmed (High Commission Of Bangladesh), Mr. Ahmad Alfar and Mr. Mahmut Burak Ersoy (Embassy of Jordan), Mr. Michael Derus (Embassy Of Germany), Mr. Nuku Kamasa-Quashie (The High Commission of Ghana).
Autoexpo Africa is the only show featuring the widest range of the latest products in the automotive sector, bringing together companies from countries around the world to Kenya and the EAC region.  Countries dominant this year are Thailand, China, India, Pakistan, Spain, Greece and United Kingdom with several leading international brands looking to build a solid foundation in the East African market. Advance Auto Supply (Thailand), Panther Tyres and Osaka Batteries (Pakistan), Gameroil (Spain), Asteriya and Yenmak Engine Parts (Turkey), S & S Ltd – Recor Batteries (Greece), Boston Garage Equipment and GT Exhausts Ltd (United Kingdom), Amara Raja Batteries Ltd, Garima Global Pvt Ltd and Jitendra New EV Tech Pvt Ltd (India), Dr Greiche (Egypt), Champion Lubricant Oil (United Arab Emirates) are some of the market leaders in their respective industries who will be at the exhibition.
Visit: 22nd Autoexpo Kenya 2019
The event is sponsored by major companies from Kenya that include key players such as Mobikey Truck and Bus Co., Ltd showcasing MAN Trucks and Buses, CMC Motors Group Limited representing Eicher, Robert Bosch East Africa Ltd, Multi-Line Motors (K) Ltd, Real Auto Spares Ltd, CHEKI – Timam Cars, 3 Continents Limited and more.
The event showcases a wide range of products and equipment for the automotive industry. The event generates access to about 14.3 million business prospects during three-days, The rapid industrialization and modernization currently sweeping through many African countries has resulted in an increased demand for capital goods such as machinery, lubricants, spare parts, ball bearings and other automotive mechanical goods and accessories. The market for automobile spare parts, in particular, has been an attractive sector for global exporters, as Africa has witnessed a remarkable increase in imports by 30%. Last year's event witnessed international pavilion participation from India, Turkey, China, Italy, Malaysia and Germany. Over the years, Autoexpo has grown to cater to the demands of not just the Kenyan market, but of the whole region of East Africa.
Kenya is certainly one of the biggest markets in Africa, but Autoexpo also lays strong emphasis on attracting traders and importers from neighboring countries. Kenya is a model location for a specialized trade fair such as Autoexpo Africa which presents a comprehensive spectrum of products and solutions in the automotive industry. This will be a crucial and positive approach for the domestic producers looking to upgrade their technology, pushing  them to remain competitive in the industry, as well as provide a one-stop platform for international companies looking to invest and enlarge their footprint in Kenya and the region.
Visit: http://autoexpo.expogr.com/ for more information