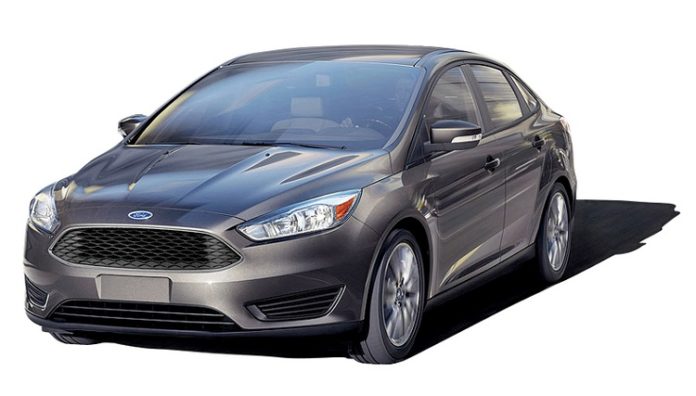 ---
Although engineers helped solve some early glitches with software updates and redesigned parts, Ford issued more than 20 technical service bulletins related to the transmissions, which were code-named DPS6. In 2014, Ford extended the transmissions' warranty by two years and 40,000 miles.
Litigation over the transmissions remains unresolved. Ford reached a settlement in 2017 for a class-action lawsuit covering 1.9 million owners, but the settlement is being challenged in a federal court in California on the grounds that not enough owners would be compensated. A separate mass-tort case involving thousands of customers is pending in Michigan.
"They have a major PR and customer-satisfaction nightmare on their hands," Gabe Shenhar, associate director of the auto test program at Consumer Reports, said. "It's still not well sorted out."
Customer complaints
Ford introduced the six-speed PowerShift transmission in 2010, playing up the gearbox's fuel-economy benefits.
But customers soon began complaining about jerkiness and a lack of power, and the transmission — along with the troublesome MyFord Touch infotainment system — contributed to Ford's plunge to No. 20 in Consumer Reports' 2011 reliability survey from 10th the previous year.
Many customers weren't used to the dual-clutch gearbox, incorrectly assuming it would behave like a regular hydraulic automatic transmission.
The PowerShift used two dry clutch packs in place of a normal automatic torque converter, which tended to make buyers think the car wasn't properly accelerating. On the reliability front, the clutches would overheat and often showed signs of premature wear.
Ford made some changes in 2012 that it believed would solve most of the problems, but complaints continued. The company also directed dealers to make fixes that often included replacing clutches and updating the transmission control module.
"They made it marginally more palatable, but each update came with some loss of fuel efficiency and power," Shenhar said. "Customers weren't happy."
The warranty extension Ford eventually offered was a "pretty clear conclusion" it didn't have a permanent fix, Shenhar said.
Angry customers have turned to the courts, arguing that Ford knew about the defects but sold the vehicles anyway and then blamed owners for not driving them properly.
Although Ford reached a settlement in 2017 that would give customers $2,325 if they opt in and meet certain qualifications, that settlement is being challenged by groups that argue the deal would let Ford off the financial hook. The automaker's lawyers argued to keep the settlement in front of three appeals judges in April. An answer is expected by December.
The automaker, in a statement, said it does not comment on pending litigation but is committed to providing top-quality vehicles for its customers.
"We continue to deny the allegations in this lawsuit, but rather than continuing with the litigation, Ford entered into a settlement agreement with lawyers representing these plaintiffs," the statement said.
"That settlement is fair and appropriate and we look forward to final court approval."
Fields testimony
A number of customers opted out of the class-action lawsuit, and their suits have been combined into a federal case in California.
That's where Fields comes in. The former CEO was Ford's president of the Americas when the cars with the dual-clutch transmissions were launched.
"The deposition is critical to investigating and confirming that Ford's executives at the highest level knew of the problems with the transmissions and intentionally concealed that information and sold the Focus and Fiesta to the public anyway," Russell Higgins, an associate attorney at Knight Law Group, which represents a number of individuals in the case, told Automotive News.
Fields, who was replaced by Jim Hackett in May 2017, is a senior adviser at TPG Capital, a global asset management firm.
"Mr. Fields is sort of where the buck stopped in terms of corporate knowledge," Higgins said.