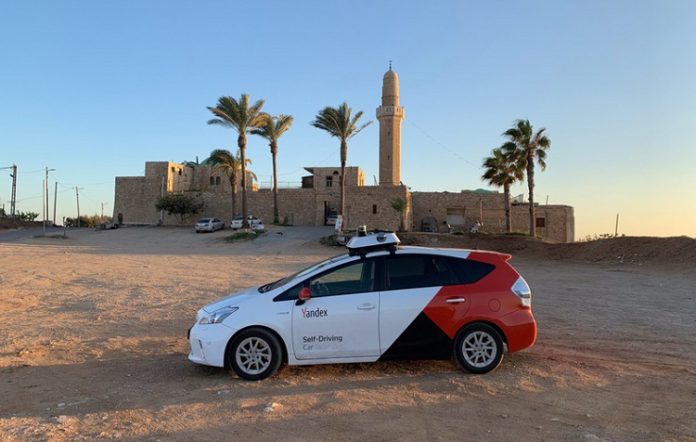 ---
Russian company Yandex is pressing down on the accelerator of deploying driverless vehicle across the industry. Starting in August, the company intends to remove human safety drivers from five of its autonomous vehicles operating in the Russian city of Innopolis and conduct completely driverless commercial operations.
Deploying vehicles without safety drivers on public roads represents a major milestone — and it's one only Waymo has attempted in the United States, and even then, in limited fashion. Dmitriy Polishchuk, head of Yandex's self-driving development, says the company is ready for ongoing driverless operations.
"We've done a lot of tests on this, and there are a few minor things we have to address and fix, but we'll address those before we launch". "But overall, we've seen the cars running 24-7 with no accidents."
Preparing for driverless
In another area, near a bus stop, there's a crosswalk in which pedestrians congregate. As they mill about, sometimes the vehicle will brake because it believes they want to cross the street. "It's not that we're unsafe," Polishchuk said. "It's just uncomfortable for the people in the car."
Currently, the company's safety drivers sit in the right seat during commercial operations in both Innopolis and Skolkovo, Russia. Between those two locations, Yandex has provided about 4,000 rides through its self-driving systems. There's not a specific date the safety drivers will exit vehicles in August. Teleoperation services will be enabled once drivers are removed.
In the U.S., driverless cars on public roads are a rarity. In October 2018, Waymo was granted the first permit to conduct such operations in California, but the company is not yet driving in the state without human safety drivers. In December, Waymo briefly conducted rides without safety drivers in a handful of vehicles in a geo-fenced area of its Phoenix operations.
"Most of our rides still have a safety driver, because we're being very thoughtful and very cautious," says Waymo CEO John Krafcik.
Nuro, a company testing low-speed delivery vehicles, has demonstrated unmanned operations in Arizona as well, though reports indicated the company uses a chase vehicle with a dedicated wireless link to its test cars. Earlier this month, Florida's governor signed legislation that permits self-driving operations without safety drivers aboard.
Road ahead includes Israel
For the Yandex self-driving program, the driverless development will be the latest milestone in a busy year. The company made its American debut during CES in January, offering demo rides around Las Vegas in a retrofitted Toyota Prius.
In March, Yandex entered a partnership with supplier Hyundai Mobis to jointly develop software and a hardware platform for Level 4 automated vehicles. While the goal of that partnership is to ultimately develop a platform that can be used for multiple vehicles — perhaps across manufacturers — Polishcuk said Wednesday the joint work will begin on the Hyundai Sonata.
"It was one of the options and closest to release," he said. "It already has the components that help make it controlled by wire, so we picked this car as the first step. But in the future, both the hardware and software developed for the Sonata can be applied to other vehicles."
Last week, Yandex entered another market, starting test operations in Tel Aviv, Israel. With narrow streets and significant numbers of bikes, scooters and mopeds sharing those roads, the city presents system developers with a challenge they wanted to explore. Incorporating their findings from those challenges will help develop software that can scale across multiple markets. Per Israeli regulations, safety drivers remain in the left seat.
The company's presence in Tel Aviv is as much about attracting talented roboticists and engineers as it is testing the system's mettle.
"Israel is well-known for its startup culture, so when you are doing research and development, you can find talent there, which is important," Polishchuk said.