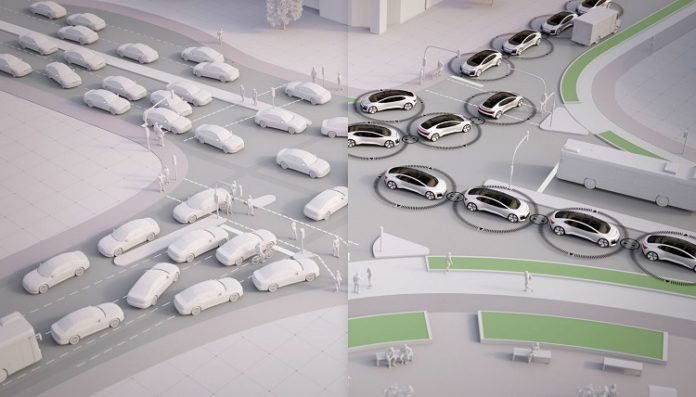 ---
A study examines the effects of autonomous vehicles on road safety and their cyber risks. Not in every case road safety is increased by automating driving, the researchers say.
Automated vehicles promise more safety by eliminating human error as the cause of accidents, claim technology companies across the automotive value chain. However, a study by the International Transport Forum (ITF) makes it clear that self-propelled cars could prevent 90% of all fatal accidents. The ITF is an intergovernmental organisation and serves as a think tank for transport policy.
The ITF experts warn above all against unclear responsibilities in the vehicle: If robots and humans share responsibility for controlling a vehicle, this leads to even more complex driving decisions than before. The consequence could be that driving becomes less safe instead of safer. Especially in situations in which people take control of the vehicle from the computer, accidents can increasingly occur in particular with "average", risk-averse drivers.
While fully autonomous driving has the potential to significantly reduce the number of serious accidents, the researchers believe that, in many situations, people remain superior to automatic driving on their own. To close the gap, both a large number of sensors and full connectivity to the surrounding infrastructure are required.
However, such fully automated and connected vehicles pose different risks – namely in the area of cyber security. The study therefore warns: "The prevention of accidents should never depend solely on whether access to the network or external communication channels exists. In other words, autonomous vehicles must be able to make safe decisions at all times, even if they are completely "offline".
Automation makes it more urgent than ever to design road traffic as a safe system. A safe system organises all components of road traffic in such a way that if one accident prevention mechanism fails, another one intervenes to prevent an accident (or, if this is not possible, at least serious consequences such as serious injuries). Applied to automated driving, this approach means that the traffic system can catch computer errors.
The study warns against using the safety of an automated vehicle for marketing purposes as a sales argument against competitors. "The relative safety of vehicles… should not be a competitive tool. The legal framework should describe the maximum achievable safety level that the manufacturers have to guarantee as a prerequisite for the road approval of their vehicles", it says there.
Furthermore, the report recommends that:
autonomous vehicles should be obliged to transmit safety-relevant data – i.e. to make V2X communication capability mandatory;
a system of staggered practical tests for self-driving cars;
to develop principles for cyber security in autonomous vehicles;
To inform the public clearly and specifically about the capabilities of automated vehicles.