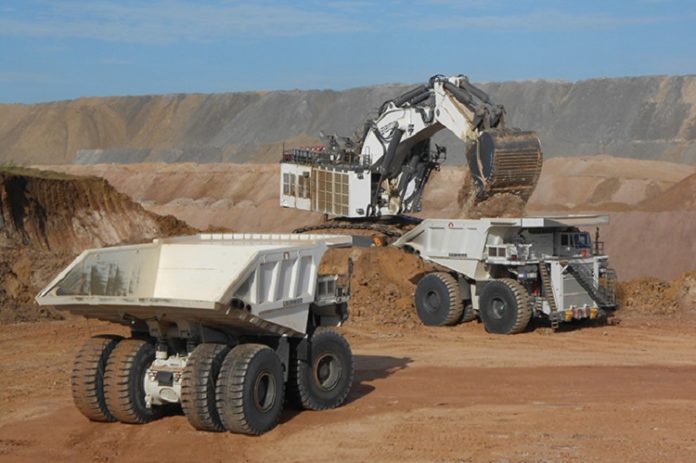 ---
At Bauma Munich, Liebherr has presented two electric machines for the mining segment, the R 9200 E and the T236. The R 9200 E is a 100% electric driven 210 tonne excavator which has an rated output of 850kW (1,139HP).
According to Liebherr, the 9200 E balances performance with environmental consciousness and has up to 25% less maintenance costs compared to a diesel excavator.
Liebherr offers a cable reel option for all electric drive excavators. This concept offers the machine better mobility and less manpower requirements. The cable reel is autonomous and has a capacity of 245-300m, depending on the excavator type.
The T 236 is a diesel electric driven 100 tonne mining truck. The rear axle is driven by an electric motor, which draws its energy from a diesel engine.
When gradients change while climbing uphill, mechanically driven heavy-duty vehicles need to switch gear. High forces act on the drive wheels during this load change. Grade and payload variation can result in inefficiency for mechanical drive trucks which limits the ability to maximise and maintain speed on grade.
Capitalising on decades of proven experience in Off–Highway-Truck technologies, the T 236 is said to take advantage of Liebherr's electric drive system innovations with the introduction of the vertically integrated Litronic Plus Generation 2 AC drive system. The T 236 performs its job with continuous power to ground to maximise speed on grade.
Since its first presentation to the public at MINExpo 2016 in Las Vegas, US, the T 236 has successfully completed its testing phase and is today operating at the Erzberg Iron mine in Austria. Another unit recently started operation in South Africa.