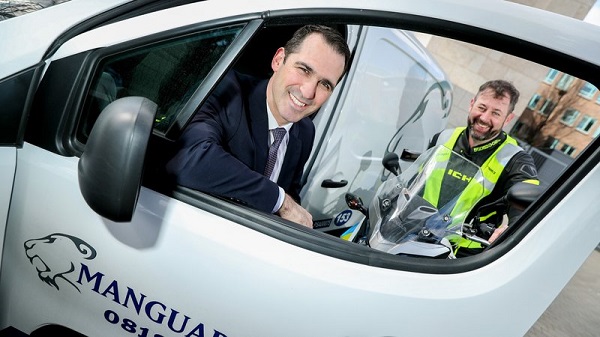 ---
A private security company has launched the first motorbike security patrol service in the country. Based in Naas, Co Kildare, Manguard Plus employs 1,200 people across Waterford, Cork, Belfast, London and Chester.
John O'Brien, Operations Manager with Manguard Plus said the introduction of the motorbike service will further enhance and reinforce the mobile patrols, particularly in city centre and urban locations.
"Traffic congestion is an ever increasing problem in our cities and large towns and the provision of our innovative motorbike function will afford us ease of access to locations," he said. "The service will not be used to respond to alarm activations but will mean easier access to key locations which is crucial in the security industry."
The company expects to add to its fleet of motorbikes in the coming months. The firm hopes to create up to 300 jobs with the development of this division.