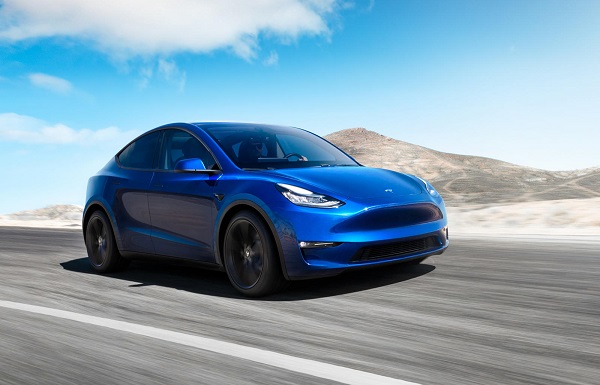 ---
After a slew of teasers and a live reveal event that was wrought with delays, Tesla's affordable crossover, the Model Y, is finally here. But it will be a while before you can have one on your driveway.
Telsa says the Long Range version, which is more expensive, won't arrive until fall 2020. If you want the cheaper Standard Range model, you'll be waiting until 2021. In the meantime, Tesla will be happy to take a $2,500 deposit to hold the car for you while it uses the money to build the Model 3 sedan.
Pricing for the base model starts at $39,000, for which you will get a 230-mile range and a 5.9-second 0-60 mph time. The Long Range model costs $42,700 and bumps the range up to an impressive 300 miles while dropping the 0-60 mph time to 5.5 seconds. There will also be a Dual Motor All-Wheel Drive version for $46,700, which only does 280 miles on a charge but improves the 0-60 mph time to 4.8 seconds. Finally, the $55,700 Performance Model matches the Dual Motor's 280-mile range while dropping the 0-60 mph time to just 3.5 seconds.
Buyers will have their choice of five colors, though only Solid Black is a no-cost option. There are also optional 19-inch Sport Wheels for $1,500 to replace the base 18-inch Aero Wheels.
Inside, the Model Y looks pretty much identical to the Model 3. Much to our surprise, buyers can opt for a third-row seating package for $3,000. Just a warning, the three-row model won't be available until 2021 and the seats look pretty cramped. Tesla's Autopilot semi-autonomous driving features can be added for $3,000, while for $5,000 Tesla will offer "Full Self-Driving Capability," which is currently waiting for regulatory approval.
Are you excited for the Model Y, or would you rather save the wait to buy one of the other affordable EV crossovers like the Kia Niro EV or Hyundai Kona Electric?