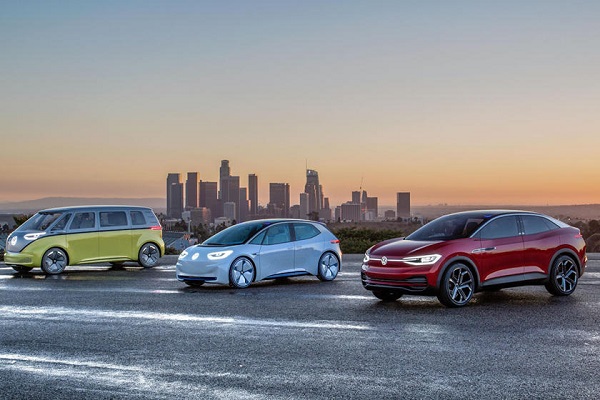 ---
Even though we see countless spy shots and leaked images, automakers like to keep their future product plans as secretive as possible. Sometimes these product plans can be leaked out to the public and other times the automakers willingly release them. At Volkswagen Group's annual press conference, the 12-brand group revealed its future plans, which include 70 fully electric models over the next decade. We are excited to see how VW reinvents itself as an electric automaker but for now, we wanted to focus on six new cars that were confirmed for a 2019 release.
The VW Group will launch over 90 models in 2019 and has officially confirmed what six of them will be. On the conventional side, VW will reveal a new five-seat SUV and Audi will introduce a new Sportback version of the sub-compact Q3. As we've seen from spy shots, Porsche will also introduce a Coupe version of its Cayenne SUV to rival the BMW X6 and Mercedes GLE Coupe. Finally, Bentley will be refreshing the Flying Spur, which should now come as a plug-in hybrid.
The final two models on the chart include new electric versions of the VW Bora and Lavida, which are both sold in the Chinese market only. The VW Group's first wave of EV models, which arrive in the next few years, includes a long list of models in the VW ID lineup, Audi e-tron line, and derivatives of the Porsche Taycan.
VW also teased a second wave of vehicles, which will include 15 new EVs to reach a 22 million unit sales goal by 2025. This second wave remains a complete mystery, as none of the 15 models were shown or even hinted at during the presentation. At least we can look forward to seeing at least six new models in 2019, including the most highly-anticipated EV since the Tesla Model 3, the Porsche Taycan.